OCAU xenForo Test
Australia's busiest PC Hardware community!
I've taken a quick look at a new SSD from ADATA - the "Ultimate SU800". It's one of the first drives to bring 3D NAND to market: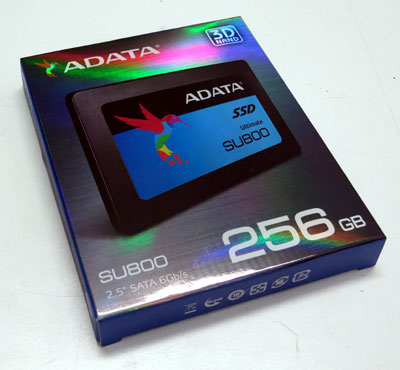 click for the review!
​
I've taken a dive into the world of Arduino. It's an inexpensive and open-source hardware and software platform for teaching electronics and device programming. It's also a lot of fun!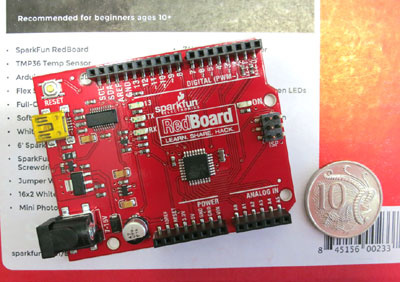 click for the article!
​
AMD have unveiled their Ryzen 5 CPUs, a more budget-oriented sibling of the Ryzen 7 released recently. These ones are 4- and 6-core. Coverage on
PC Perspective
,
HotHardware
and
TomsHardware
.
Meanwhile AMD have provided a
community update
to address some concerns raised since the first launch.
While these findings have been great to read, we are just getting started! The AMD Ryzen™ processor and AM4 Platform both have room to grow, and we wanted to take a few minutes to address some of the questions and comments being discussed across the web.
Discussion continues in our
AMD x86 Hardware
forum.
Here's a snapshot of what people are up to in the forums. Remember that OCAU has official
Twitter
,
Facebook
and
Google+
pages - if you can follow or like us on those, it helps us keep you up to date.
Cinebench Benchmarking and Ranking Thread
in Overclocking & Hardware.
OCAU Ryzen Overclocking discussion/ Guide / Owners Thread
in AMD Hardware.
Network Management Software
in Networking, Telephony & Internet.
What if I don't want the NBN... *shock horror*
in Networking, Telephony & Internet.
Are Headphone Amplifiers worth it
in PC Audio.
New server build /w LSI 9265 RAID5 benchmark
in Storage & Backup.
Reskilling in IT
in Business & Enterprise Computing.
BYOD observations
in Business & Enterprise Computing.
Soldering 101
in Electronics & Electrics.
Arduino Beginner
in Electronics & Electrics.
Toaster oven reflow soldering
in Electronics & Electrics.
If I had a ? machine, i would make a ? widget
in Hobby Engineering.
The Moon is really far away, Earth and planets and space and so on
in Science.
Old World Maps\Astronomy
in Science.
Horse meat - where?
in Geek Food.
Construction Bricks Discussion - Lego, Lepin, Megablocks, Decool, etc
in Other Toys/Hobbies.
Scale Model Gallery
in Other Toys/Hobbies.
Solar Power: The Callan Project
in Lifestyle.
Australian Property in 2017 - Predictions & General Discussion
in Career, Education & Finance.
South Australia without power
in Current Events.
This from Quadbox:
Overclockers Australia has a fair few rocket-launch enthusiasts, and mostly rocket launch times are at awful times for most Australians. Today (Tuesday) is a rare exception. SpaceX is launching one of their Falcon 9 rockets, with a geostationary television-broadcast satellite, at a forecast time of 5:34am GMT, which works out to 4:34pm for people in NSW and Victoria, and 3:34pm in QLD.

For those of you who are spaceflight enthusiasts, and for those of you who are just curious and have twenty minutes to kill at that time, streams can be had here, and via the spacex youtube channel here.
Elon Musk has offered to
resolve South Australia's energy
issues.
Elon Musk, the billionaire co-founder of electric car giant Tesla, has thrown down a challenge to the South Australian and federal governments, saying he can solve the state's energy woes within 100 days – or he'll deliver the 100MW battery storage system for free.
This has produced quite the twitter storm, which
continues
today.
After speaking to Prime Minister Malcolm Turnbull for an hour on Sunday, the Tesla CEO resumed his Twitter campaign on Monday morning, offering what appears to be a heart-felt thank you to Australians who have supported his clean energy agenda.
PCPerspective looked into reports of issues between AMD's Ryzen processors and the
Windows 10 Scheduler
.
The testing you see here was a response to many days of comments and questions to our team on how and why AMD Ryzen processors are seeing performance gaps in 1080p gaming (and other scenarios) in comparison to Intel Core processors. Several outlets have posted that the culprit is the Windows 10 scheduler and its inability to properly allocate work across the logical vs. physical cores of the Zen architecture. As it turns out, we can prove that isn't the case at all.
Have you been having trouble tracking down an AM4 board? I haven't heard any complaints, but if you have, LegitReviews may have
an explanation
.
If you've looked at building an AMD Ryzen 7 system you'll find that the processors are pretty easy to find, but good luck finding a motherboard. Most of the AMD motherboards based on the X370 and B350 chipsets are out of stock and back-ordered. It doesn't matter what brand you are looking for as ASUS, ASRock, Biostar, Gigabyte, and MSI are all selling out quickly due to the limited quantities available.
On my Windows 10 machine recently I got a strange spammy system popup when launching Chrome, trying to get me to use Microsoft's Edge browser instead. Apparently these ads now extend to
File Explorer
, thanks aftahours.
Microsoft made a lot of changes in Windows 10 that helped it put the mistakes of Windows 8 in the rear view mirror. Not all of Microsoft's ideas are good, though. The company has shown a tendency to get a little too casual with how it promotes its services within Windows. You might even call these "ads." Microsoft would, of course, dispute that description. Some of these things that look very much like ads have started showing up in File Explorer. Specifically, Windows 10 has started nagging people to buy a subscription to OneDrive.
It's not too uncommon to have a media or gaming room in your house, but Phoronix set up a dedicated
VR space
.
I had setup the HTC Vive VR system in the "basement server room" to deal with the mess of cables, but after using this VR headset for a few days I quickly realized I needed a better area for engaging with virtual reality. After making a custom-built desk and moving where I have the HTC Vive "play room" configured, the experience is much better.
On a related note, Microsoft have demonstrated their
Windows Mixed Reality
in a recent video.
Windows Mixed Reality (previously Windows Holographic) is Microsoft's shell for navigating content when wearing VR and AR headsets, and is expected to reach the mass market this year as part of the Creators Update and a wave of cheap Mixed Reality headsets from a wide variety of Widows OEMs such as Acer.
IBM say quantum computers are
going to be here soon
, so developers should get ready.
Most researchers agree that the theoretical machines are still years away from actually being made, despite advances towards creating a working quantum computer. But IBM says that its work has shown enough promise to get working on programming the machines.
Optus seem to be getting a bit heavy-handed with
NBN migrations
, thanks Axe.
Optus is ignoring the NBN's 18-month switchover commitment and threatening to cut off cable customers within weeks, using strongarm tactics to sign them up as Optus NBN customers before they can consider changing provider.